Game Development Wiki
A wiki designed for game programmers by game programmers. Any person who knows about these subjects is welcome. The Wiki will have basic articles like Game programming to more advanced like C programming, DirectX, SDL and on major subjects like 3D, 2D game programming and so on. The tutorials will cover basic to advanced knowledge of SDL and DirectX game APIs.

Since 12/24/07 and adopted on May 2nd 2008 by Freud2008
Contents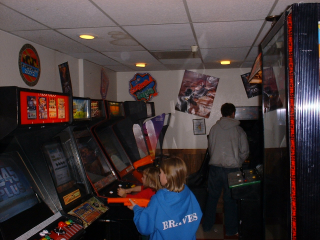 Featured Articles
Game programming - The main article on this wiki, it contains links to main subjects.
Ray Casting - The ability to turn a 2D environment into a 3D display, to get the classic 3D-like approach used in Wolfenstein 3D and Doom.
Helping out
To write a new article, just enter the title in the box below.
GDW To-Do List
Add main articles
Organize a tree to find the tutorials as easily as possible.
Prepare a better Table of Contents
Prepare the image database to decorate articles with, from logos to examples.
Assign logos
Not sure where to start?
Adding content
Talk and more...
Related Links
Any comment will be appreciated by User:Freud2008, who adopted this Wikia and is also an admin
Ad blocker interference detected!
Wikia is a free-to-use site that makes money from advertising. We have a modified experience for viewers using ad blockers

Wikia is not accessible if you've made further modifications. Remove the custom ad blocker rule(s) and the page will load as expected.